BUSINESS
REPUTATION MANAGEMENT
.
• RESTAURANTS   • CONSTRUCTION   • AGENCIES   • LARGE CORPORATIONS   • MANUFACTURING   • AUTOMOTIVE
• HEALTH SERVICES   • DENTAL   • HOSPITALITY   • DAYCARE   • RETAIL   • PROPERTY MANAGEMNET

Reputation Solutions For Businesses
How much business are you losing due to your company's bad reputation? Is the competition taking your market share because of some negative reviews?
Companies in all industries suffer from bad press, negative reviews or employee stories and defamatory posts, often through no fault of their own. The effect of these on your business can be catastrophic if they are not managed effectively.
To get started . . .
Are Competitors Eating Your
Meal Due To Bad Reviews? 


Let's Talk.
[rockthemes_fb id="0"]
TALK TO A SPECIALIST INSTEAD: 800-371-3002
Media Monitoring
Reviews
Reputation Maintenance
Social Media Management
Promote Positive Information
Fix Negative Content
We use proprietary software to track mentions of your name across more than 10,000,000 news sources and websites.
We send you a report of these mentions each day and your account manager monitors them as well.
Following this reactive approach, A1Reputation.com is able to address negative criticism as it happens ‐ which provides peace of mind in knowing that you're not allowing negative content to linger unaddressed and damage people's opinion about you.
A high star rating (4+) and large volume of positive reviews will result in more people choosing your business and will make you stand out in front of your competitors.
We provide you with software that automatically connects with your business billing system and sends out
emails to your customers to collect reviews.
The reviews we collect are syndicated out to a whole list of partner websites, amplifying their reach and impact.
We give you a platform to track and monitor where reviews are written about your company.
We get real reviews from your real customers on these websites.
We try to prevent your positive reviews from being deleted.
We ensure your product or service has the reputation it deserves.
Our maintenance plan is designed to maintain and steadily improve your current search engine reputation. Often times, companies will opt to subscribe to this service after an initial crisis management campaign in order to preserve the image they have worked so hard to repair. Our Online Reputation Management experts will: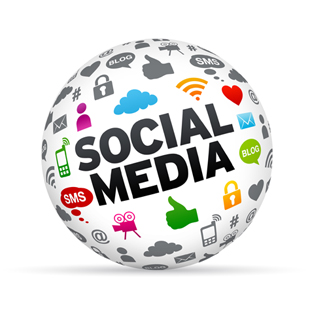 Create three positive pieces of content per month for your company.
Get your company up to six positive reviews on relevant platforms.
Maintain SEO on six links per month.
Publish this content on your blogs and social profiles (Twitter, LinkedIn, etc.)
Perform other maintenance tasks on your social profiles so they remain functional
Perform basic optimization to help your assets hold their positions
Provide monitoring of rankings
Provide media monitoring
Our proprietary software enables you to conveniently respond to all social media comments and Tweets about your company or your industry within a 25 mile radius.
Engaging with customers by staying on top of the negative and responding to complaints or bad reviews will give your business the edge it needs to succeed.

Often times, a negative perception can be built of a person simply due to a lack of positive information being created and distributed.
A1Reputation.com creates and promotes positive results in order to build a solid footprint highlighting your personal attributes and achievements.
First impressions are everything! Our Online Reputation Management experts will:
Research and document your online corporate profile.
Develop and execute a strategy to improve your company's image online.
Maintain SEO on six links per month.
Distribute positive content, articles, and social profiles about your business.
Publish positive review and feedback on your business.
Increase exposure of press releases, real press coverage and online video about your business.
If you're seeing negative content about your company in search engine results, your customers are too. This is resulting in missed opportunities and the loss of market share to your competitors, and could have disastrous effects on your business in the long run.
A1Reputation.com offers assistance in reversing the negative impacts to your brand quickly and effectively. In the cut-throat business world of today, maintaining your brand is everything. Our experts will attack the problem using our proven, proprietary methods in online reputation management.
As part of our process, A1Reputation.com will suppress defamatory posts from mainstream media sites, various consumer complaint sites such as RipOffReport.com, ComplaintsBoard.com, Scam.com, PissedConsumer.com and many other negative sources. Our process can even eliminate negative ratings from high placement in search engines, and we are often able to remove negative forum posts and message board rants from search results as well.
For more information or to request a demo
For more information or to get started now
TYPICAL CASE STUDY: HOTEL IN EMBARRASSING NEWS STORY
The Problem:
A reputable hotel had an embarrassing incident that got them press coverage in a major American newspaper. Two articles ranked #2 and #3 when the name of the hotel was entered into Google. The resulting effects were detrimental to the success of the hotel, as people were constantly asking management about the incident in question, cancelling reservations, and the hotel saw bookings drop off significantly. The hotel had a website and had built profiles on a few of the major hotel review websites.
The Solution:
A1Reputation.com built profiles on more than 30 hotel review websites. We built blogs, news articles, press releases and social profiles, and enhanced their existing website. We added positive reviews to all of the major travel websites and promoted the newly created assets until the mainstream media articles were buried on the second page.
The Outcome:
Five months after the fact, the articles that previously ranked at #2 and #3 on a Google search for the hotels' name are now buried on the second page. The hotel doesn't hear any mention of the embarrassing incident that led to this, and bookings have gone back to the levels the hotel was used to prior to the press coverage. The business is thriving.